(Sphere Being Alliance)
David: So in our previous episode, we started to talk about these genetic programs that have been done, including this idea of synthetic cells, synthetic biology. And you mentioned something that I think . . . It seems to come very easily to you, but it was probably difficult for a lot of people to really grasp: this idea that . . . it sounds like, from what you're saying, a very large number of clones could be manufactured by various processes.

Related Cosmic Disclosure: Technologies of the Secret Base -- Season 9, Episode 6
Source
-
Sphere Being Alliance

David Wilcock
: All right. Welcome back to "
Cosmic Disclosure
". I'm your host,
David Wilcock
. And we are here with Emery Smith.
Emery, thanks for being here.
Emery Smith: Oh, thanks for having me again, Dave. Appreciate it.
David: So in our previous episode, we started to talk about these genetic programs that have been done, including this idea of synthetic cells, synthetic biology.
And you mentioned something that I think . . . It seems to come very easily to you, but it was probably difficult for a lot of people to really grasp: this idea that . . . it sounds like, from what you're saying, a very large number of clones could be manufactured by various processes.
What is the fascination with making all these clones? Why are they so involved in manufacturing life forms?
Emery: Well, I think they have their own agenda. And each organization has its own agenda.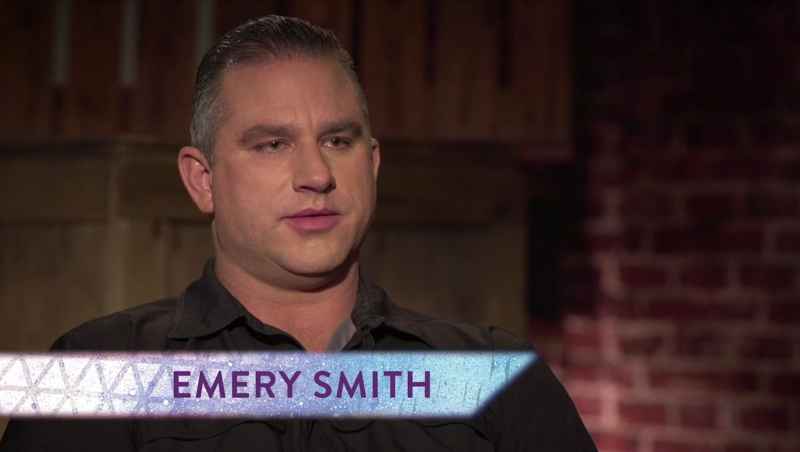 I mean, there is, of course, one operating everything, but you have to understand it trickles down to many different types of facilities and agendas and organizations. And, you know, who knows where it goes from there?
But, you know, I can have . . . I believe in my opinion that they're doing this to maybe form a fake . . . or stage a fake invasion maybe, or use these beings as part of . . . to serve in a war of some sort, or to even possibly use for abduction purposes.
David: Abduction is something that began with Betty and Barney Hill in the early 1960s.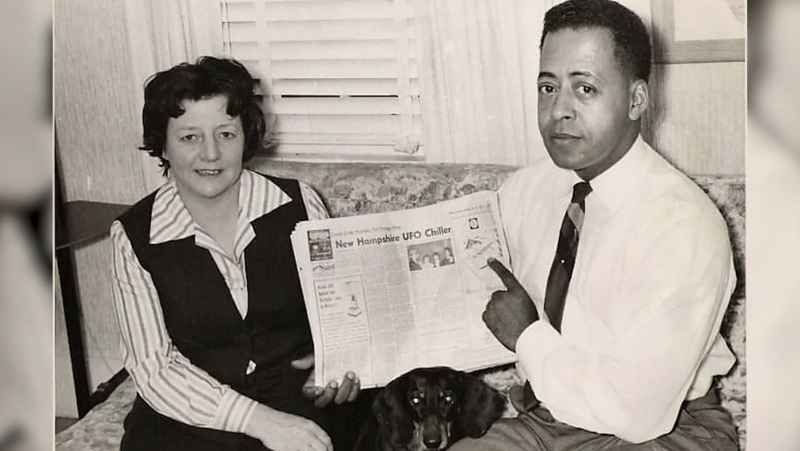 Emery: Right.
David: And from that point forward, we have these alleged Greys that are apparently doing this.
Emery: Right.
David: So I'm curious as to: why do you think really there were not reports of Grey abductions before Betty and Barney Hill? And what might that be that we're seeing?
Emery: This is the most controversial question I get all the time, and I have the great answer for it.
And, you know, these people DID get abducted. Okay? It really did happen.
And that's why they can pass a lot of the truth tests. And we've interviewed a lot of these people. And it's real. I mean, they really had this experience in their mind, you know, or physically.
But what I'm getting at is it wasn't real as far as the beings and the stagecraft and the things that were going on, because there's many of these stagecraft and these programs running the entire planet because they all want them to coincide together.
So when we interview an abductee from New Hampshire, they have the same exact story as the abductee from Namibia and the abductee from Japan, because they make them very similar, and then they'll do many different types of episodes of what they want that person to see and remember, and how to make them traumatized.
And they can do that in many ways by, number one, using fake stagecraft, using clone programmed life forms, knocking them out first, and then having them wake up in a room with staged surgeons there prodding and poking at them, using special types of gas.
David: Wait a minute. Are you saying that the UFOs are fake?
Emery: Yes.
David: Okay.
Emery: Well, they're . . . right.
David: But is there a craft? Are you saying that there are craft that can be flown?
Emery: There are craft. Yeah, they're real craft that we reverse engineered.
David: Okay. Right.
Emery: But they are OUR craft. They are not the extraterrestrial craft.
David: It's not just like a hologram? There is a craft.
Emery: Right. They can use holograms too, though . . .
David: Okay.
Emery: . . . that have been used in staged moments, absolutely. And they'll show the hologram, and then maybe let off a gas in the area, and the people maybe crash the car.
The next thing you know, they wake up in some facility, but it's blurry. They're always groggy for some reason. You know, something happens.
Or they'll come to the house and do it. You know, they'll pick a specific person.
David: Before we go any further, I just want to ask you this question, which I do know the answer to, but I want to get you to say it on camera.
Have you been watching "
Cosmic Disclosure
"? Are you familiar with all the ins and outs of what Corey has said?
Emery: No, I don't watch it. Sorry. Yeah.
David: And the reason for that is what?
Emery: I don't like to be influenced by any type of outside source of any type of outside source of information coming from another person in case one day I might HAVE to come forward.
And it's interesting sometimes when you tell me, "Hey, Emery, I actually had an insider that told me almost the exact same thing", because I know I'm not the only one.
David: Right.
Emery: There's hundreds of thousands of Emerys out there that are just petrified to come forward.
And I'm hoping that this series will bring a lot more people forward to feel a little bit safer.
David: Right.
Emery: Because it does protect you, I can assure you.
David: Why do you think that these abductions are being done? We're kind of going around it, but I don't feel like we've quite hit it.
This is something that would take incredible resources. We're talking about craft. We're talking about beings being cloned. You're saying that it could be in America, Namibia, Japan.
What is the point of all this?
Emery: To install fear in the world. You know, fear needs to be installed to control and order, you know, to have control and order over a civilization.
So what better way to do that: to have these people on TV saying that this happened. And I'm very compassionate about them, because it really did happen, but it didn't happen the way they think.
That's because Hollywood has basically released an evil alien movie every month, and it goes from here to The Philippines in a year. And everyone in the world is now petrified of this giant creature coming at me.
David: Do you remember last night when we were talking to that guy, and you had told him about the little Atacama being? And you remember the first question that he asked us was: "Am I supposed to be afraid?"
Emery: Right.
David: Why do you think that was the very . . . and he kept asking it in different ways.
Emery: Yes.
David: Like: "Am I supposed to be scared about this?"
Emery: Well, "We shot them down. Are they going to come back with their guns and kill us?"
David: Right. Right.
Emery: You know, and it's like they know the risk. You know, the Earth is what I call the Disney World of the universe.
David: Ha, ha.
Emery: And it's a very dynamic, beautiful place. You know, you would laugh. You know, let's go see a bunch of hairless monkeys, right?
But what I'm getting at is it's such a diverse community of so many living biological species that they used to come from all over just to kind of like hang out, look around and not do anything malicious or anything.
And this is in and out of all the other negative stuff that has happened millions of years ago with the different civilizations, by the way. I'm not getting into that.
I'm just saying, in this time of age, really the last 1,000 years, it was a really beautiful place to come and show your kids.
David: Hm.
Emery: And this comes down to now after Roswell and a little bit before that with the Germans when they realized there were these other entities, some formed alliances, some didn't.
And the next thing you know is gas, coal and oil got involved and didn't want any of this type of stuff going on, or the government.
Because if you prove how extraterrestrials get here, they weren't using gas, coal and oil.
But getting back to your question: why did he say this? It's like: "They're going to come back because we just killed his family, or we shot down a craft."
And I was like: "Well, you know, they're a little bit more conscious than we are by a few million years. And they were once us. And they're watching us grow out of this barbaric, medieval way of cutting each other's heads off."
And that's why we haven't been back to the Moon, or, you know, ventured into space with the normal NASA space program, that is.
David: Right.
Emery: And that's . . . You know, this whole stunted thing is: until we learn how to behave with each other and love each other and accept each other and not have this association of, you know, "you're my enemy because you don't believe what I believe in," or "you're a different color of race or gender."
It's ridiculous. It doesn't exist in the higher consciousness of extraterrestrials beyond this universe.
So they're giving us time to behave and time to work it out on our own. And they WANT to see this happen. And they're really interested in that.
So that's kind of what I believe they're there for.
David: I had Whitley Strieber, who is the famous guy who wrote the book "Communion", kind of broke the alien abduction story in a big way in the 1980s . . .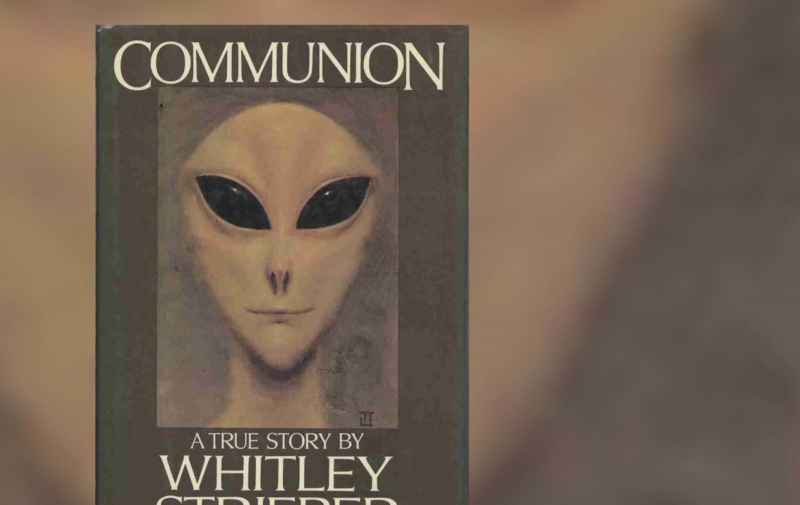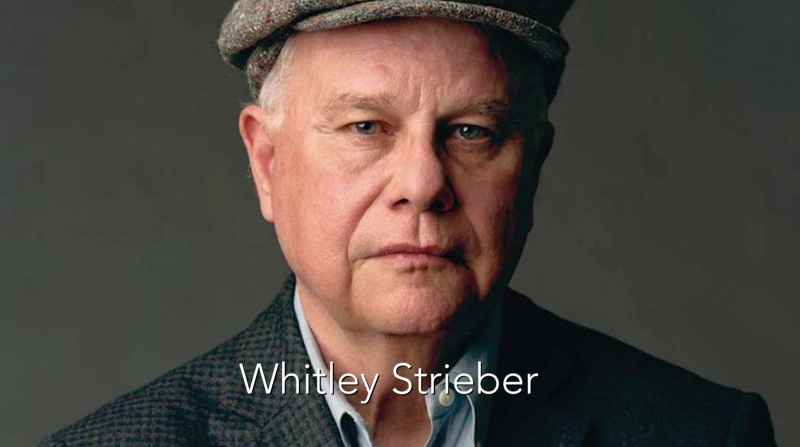 I had Whitley Strieber on my panel at Conscious Life Expo in February 2017.
And one of the things that I thought was fascinating was that he reported having more memories of his abduction, and that he wasn't just seeing Greys. He was also seeing regular humans in black military uniforms who were there at the same time.
What do you think is going on with that?
Emery: What has happened is, yeah, he was probably moved to an installation or something. Or maybe the black ops team for that division, when he came to a little bit, his memory caught a glimpse of it.
I mean, we give medication every day. Every day, we'll do thousands of millions of surgeries around the world. We always give patients Versant right before they go, so in case we do mess up, or they don't hear us telling jokes while we're operating on their heart, they won't remember it. And it's very successful.
But they do sometimes have a total recall.
David: Ah.
Emery: And that's bad. That has happened . . . You can Google that where people are actually awake during the whole procedure and remember everything.
David: Wow!
Emery: Or they'll hear everything and remember it. And they can't move 'cause the anesthesiologist has paralyzed them.
David: Wow!
Emery: Yeah, very scary situation. So that's what happened. He is getting a little bit of a recall back because the drugs didn't work on him, or the gas.
David: So this abduction program would be to instill fear on a mass scale.
Emery: Correct.
David: So there was a sense when Whitley was saying this that he might have been abducted by the military.
Do you think that there are real Greys doing real abductions that are actual extraterrestrials? Or do you think that this is just a vast weird government program of some kind?
Emery: I believe it's a program. Right.
I believe there have been . . . there may have been, not to my knowledge, there may have been like real abductions a very, very, very long time ago because of certain countries that were making some weird, bad mistakes of exchange of information maybe for DNA.
But it's hard for me to believe that now, after what I've been exposed to, knowing what they CAN do anyway . . . Like I said, they don't need anything. But there's a lot more to that story with other beings and other things.
So I believe it's a complete form of military, or some sort of faction organization that works beyond the military, that's doing this.
David: Now, I remember at least three or four times seeing Dr. Steven Greer speak on stage, and you were standing there on stage in full tactical gear as his security guard.
_________________________
Stillness in the Storm Editor's note: Did you find a spelling error or grammar mistake? Do you think this article needs a correction or update? Or do you just have some feedback? Send us an email at sitsshow@gmail.com with the error, headline and url.
Thank you for reading.
________________________________________________________________
Sign-up for RSS Updates:
Subscribe in a reader
Question

-- What is the goal of this website? Why do we share different sources of information that sometimes conflicts or might even be considered disinformation?
Answer

-- The primary goal of Stillness in the Storm is to help all people become better truth-seekers in a real-time boots-on-the-ground fashion. This is for the purpose of learning to think critically, discovering the truth from within—not just believing things blindly because it came from an "authority" or credible source.
Instead of telling you what the truth is, we share information from many sources so that you can discern it for yourself. We focus on teaching you the tools to become your own authority on the truth, gaining self-mastery, sovereignty, and freedom in the process. We want each of you to become your own leaders and masters of personal discernment, and as such, all information should be vetted, analyzed and discerned at a personal level. We also encourage you to discuss your thoughts in the comments section of this site to engage in a group discernment process.
"It is the mark of an educated mind to be able to entertain a thought without accepting it." – Aristotle
The opinions expressed in this article do not necessarily reflect the views of Stillness in the Storm, the authors who contribute to it, or those who follow it.
View and Share our Images.
Curious about Stillness in the Storm?
See our About this blog - Contact Us page.
If it was not for the gallant support of readers, we could not devote so much energy into
continuing this blog. We greatly appreciate any support you provide!
We hope you benefit from this not-for-profit site
It takes hours of work every day to maintain, write, edit, research, illustrate and publish this blog.
We have been greatly
empowered
by our search for the truth, and the work of other researchers. We hope our efforts
to give
back, with this website, helps others in gaining
knowledge, liberation and empowerment.
"There are only two mistakes one can make along the road to truth;
not going all the way, and not starting." — Buddha
If you find our work of value, consider making a Contribution.
This website is supported by readers like you.
[Click on Image below to Contribute]