(Stillness in the Storm Editor) I will be appearing as a guest on Fade to Black, Tuesday September 5th, 2017, from 7:30pm to 10:30pm PST. Host Jimmy Church and I will be discussing all sorts of things, to include the age of disclosure, truth, wisdom, and intrinsic knowledge.
You can listen to the show live at jimmychurchradio.com. I will also embed the Spreaker player in this article once the show begins.
Listen to "Ep. 715 FADE to BLACK w/ Justin Deschamps : Age of Disclosure : LIVE" on Spreaker.
Source - Jimmy Church Radio
Age Of Disclosure On Truth, Wisdom, And Intrinsic Knowledge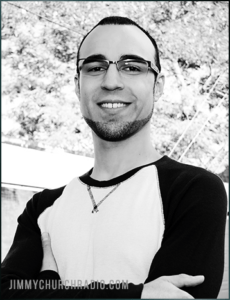 Justin Deschamps
was born in Portland Maine and grew up in the Boston area. As a Physics, Psychology and Spirituality student, he has been searching for truth all his life, looking to make sense of all the insanity of this world. In that time, he has developed a holistic body of knowledge, linking science, philosophy and spirituality into a single framework of ever expanding understanding.
He wants share what he has with the world, becoming teacher to some and student to all others. His goal is to help himself and others become better truth seekers. And with the wisdom gained in the process, make this planet the paradise it was meant to be. He says he is happy to give back to a world and universe he received so much from.
The path of truth in a world of deception is not a lonely journey; Together we can make this world a better place. Each of person is essential for gaining a complete picture of the whole truth. Setting aside egocentric concepts of what is "right and wrong," people can begin to walk the path of truth as one people, united for change. To find that inner light and radiate it outwardly for all to see.
Website:
http://www.stillnessinthestorm.com
_________________________
Stillness in the Storm Editor's note: Did you find a spelling error or grammar mistake? Do you think this article needs a correction or update? Or do you just have some feedback? Send us an email at sitsshow@gmail.com with the error, headline and url.
Thank you for reading.
________________________________________________________________
Sign-up for RSS Updates:
Subscribe in a reader
Question

-- What is the goal of this website? Why do we share different sources of information that sometimes conflicts or might even be considered disinformation?
Answer

-- The primary goal of Stillness in the Storm is to help all people become better truth-seekers in a real-time boots-on-the-ground fashion. This is for the purpose of learning to think critically, discovering the truth from within—not just believing things blindly because it came from an "authority" or credible source.
Instead of telling you what the truth is, we share information from many sources so that you can discern it for yourself. We focus on teaching you the tools to become your own authority on the truth, gaining self-mastery, sovereignty, and freedom in the process. We want each of you to become your own leaders and masters of personal discernment, and as such, all information should be vetted, analyzed and discerned at a personal level. We also encourage you to discuss your thoughts in the comments section of this site to engage in a group discernment process.
"It is the mark of an educated mind to be able to entertain a thought without accepting it." – Aristotle
The opinions expressed in this article do not necessarily reflect the views of Stillness in the Storm, the authors who contribute to it, or those who follow it.
View and Share our Images.
Curious about Stillness in the Storm?
See our About this blog - Contact Us page.
If it was not for the gallant support of readers, we could not devote so much energy into
continuing this blog. We greatly appreciate any support you provide!
We hope you benefit from this not-for-profit site
It takes hours of work every day to maintain, write, edit, research, illustrate and publish this blog.
We have been greatly
empowered
by our search for the truth, and the work of other researchers. We hope our efforts
to give
back, with this website, helps others in gaining
knowledge, liberation and empowerment.
"There are only two mistakes one can make along the road to truth;
not going all the way, and not starting." — Buddha
If you find our work of value, consider making a Contribution.
This website is supported by readers like you.
[Click on Image below to Contribute]