There have been numerous topics discussed on the Cosmic Disclosure series. Many of these topics have a way of lifting the spirits and giving the audience a fresh perspective of the world we want to see. Though this episode was of a different flavor than the usual, its discussion seemed to be beneficial in a different way.
In life, we may face a countless variety of challenges. These could be considered positive in that they serve to test our beliefs and assist us in gaining true and reliable knowledge, as well as the wisdom that follows. We can also benefit from challenges to our integrity which can help strengthen our resolve to meet our goals and to see our dreams fulfilled.
Exopolitics versus Exospin - A Response to Dr Steven Greer - An Exploration the Multiple Perspectives on the Process of Disclosure
In this discussion, we will see how difficult experiences such as those of Corey Goode may actually help to accelerate our journey and progress to ascension. It is important for each of us to see and recognize that any situation holds the potential to benefit us. As we will learn, our difficulties give us opportunities to face and overcome our fears—many of which we may not have previously been aware.
* * * * *
David Wilcock
: All right, welcome to "
Cosmic Disclosure
". I'm your host,
David Wilcock
. I'm here with Corey Goode. And when we were talking through these updates last time, it was getting very, very interesting.
So without further ado, Corey, welcome back.
Corey Goode
: Thank you.
Cosmic Disclosure with Corey Goode and David Wilcock - Guiding Humanity to Ascension - Choosing Our Path to Ultimate Breakthrough
David
: So the gist of this message appears to be that a small number of us – and we have a really good number watching this show, a lot more than what was able to create the 72% reduction in terrorism in the meditation effect – that we could actually shape the whole future of humanity.
So we might have a lot more power in this thing than we realize.
Corey
: Absolutely.
David
: So that message takes away this idea that we're just spectators.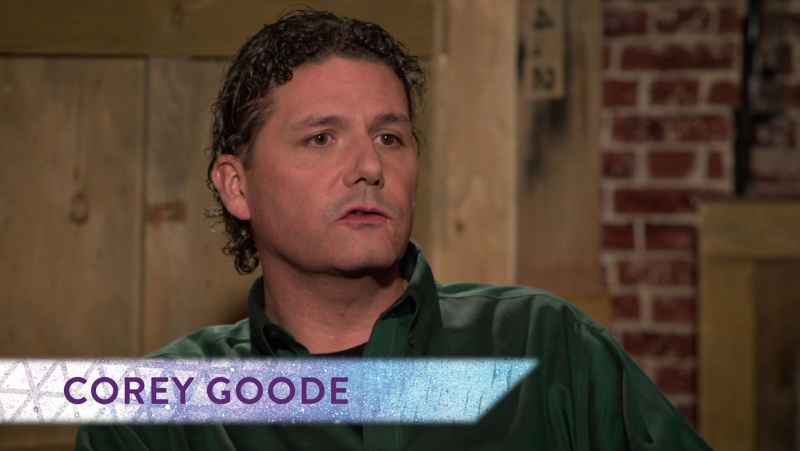 Corey
: No, we're co-creators. We have the power to co-create. So use that power.
David
: What's the next thing that happened after you were given this message about collective consciousness?
Corey
: Well, I had a series of meetings with Ka-Aree, and they were in, I guess, what you've called The Construct.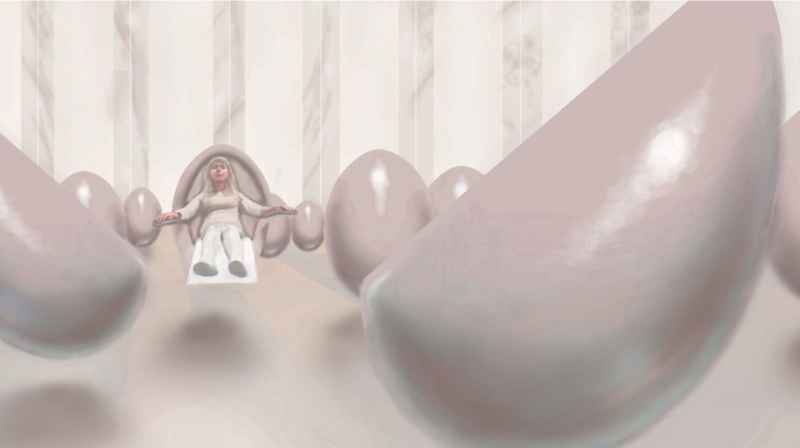 David
: Okay.
Corey
: And in one of those meetings, I described to her an encounter I had in Long Beach, California, while I was on vacation with my family.
We were all staying in a hotel room, and I woke up. And up in front of me was a woman, looking right down at me.
And when she saw me, saw my eyes open, she reached over and, with her hand cupped my . . . over one eye, and tapped me on the forehead with a finger. And I went back to sleep. I passed out.
David
: And I remember, on a personal level as your friend, when this happened, you didn't tell me about this right away. And this REALLY, REALLY messed you up.
Corey
: Yeah.
David
: It almost ruined our friendship for a while because you were so traumatized by it. You didn't want to talk to anybody. This really messed you up.
Cosmic Disclosure with David Wilcock and Corey Goode - Validating the 20 & Back Program with William Tompkins
Corey
: Yeah, I mean, I was in there with my family, and I was caught off guard, and, also, I felt
violated.
David
: What did this woman look like exactly?
Corey
: She was about my height or a little bit taller, from what I could tell, and she had blue eyes, blonde hair and looked very human.
David
: Okay.
Corey
: I woke up, and her head was above my head. And when I woke up, she seemed surprised, and then she reached over and touched my forehead, and then that's all I remember.
David
: But you were aware of your family. You were able to see that your family was all asleep as this happened?
Corey
: I knew they were in the room, yes.
David
: Yeah.
Corey
: So I shared this with Ka-Aree, and I had noticed in previous meetings that she had been kind of acting a little differently towards me, just like she was observing me.
And when I told her about this incident, she told me that it was one of the Banished that she had told me about previously.
She had told me that I was more than likely going to start encountering people that they call the Banished. And these are Inner Earth groups from all of the Inner Earth groups that over time had interacted with humanity in a way that was not according to their culture or beliefs, I guess.
So they were banished to the surface.
David
: I'm not sure I understand what you mean by interacting with humanity in a way that was not in line with their beliefs. Whose beliefs?
Corey
: With the beliefs of whatever group they were a part of. If it was an Anshar, and they were going out to the surface of the Earth or reaching out and manipulating, or trying to, I guess, interact with humans on a way that . . . in a way that they had signed treaties against, or in a way that they just didn't culturally accept.
It was breaking like a cultural law.
David
: Or they're trying to push the envelope somehow.
Corey
: Yeah, they're just doing . . .
David
: Breaking the rules.
Corey
: They're breaking the rules. They're breaking the rules. There are treaties between groups. There are all kinds of rules, and some of these people were breaking them.
David
: So some of these Banished might actually be trying to speed things up, but in the process, they're breaking codes that might have been established by higher intelligence for a very good reason.
Corey
: And after they were banished, these people began seeking positions of power in human culture. They started blending in with us as much as they could, living in small little enclaves here and there, having children with regular surface humans.
David
: Really?
Corey
: Yeah.
David
: How long has this been going on for? Is this all throughout human history?
Corey
: Yes, for millennia is how it was put to me.
David
: Well, I thought you've told us before that a typical Inner Earth human is going to have some slightly different physiological features, like eyes that look a little larger, that kind of thing.
Corey
: Yeah, but . . .
David
: How could they blend in with people on Earth?
Cosmic Disclosure with Corey Goode and David Wilcock - Your Guide to ETs with Clifford Stone
Corey
: If you were not into ufology and you saw a very beautiful blonde walked up, and her eyes were 3% larger, you might think, "Wow! That's a beautiful anomaly. I'm going to go talk to her."
You know, you're not necessarily going to say, "Wait a minute! She's not from here!"
Well, after I had explained what had occurred to Ka-Aree, and she was visibly concerned, I was sent back . . . one of the communication ended as usual.
And I met with her a few more times. And we were talking about personal things, or she was giving me direction here and there. She was still watching me. I could tell she was observing me.
And then, all of a sudden, probably about six weeks after I told her, I'm laying in bed, white flash. I'm now laying on the floor in this big domed Anshar room that I had first arrived in when I met her the first time in the temple complex. l
CONTINUE READING @ discerningthemystery2000plus.blogspot.com/
_________________________
Stillness in the Storm Editor's note: Did you find a spelling error or grammar mistake? Do you think this article needs a correction or update? Or do you just have some feedback? Send us an email at sitsshow@gmail.com.
Thank you for reading.
_________

Source: http://discerningthemystery2000plus.blogspot.com/2016/12/cosmic-disclosure-with-corey-goode-and_56.html
________________________________________________________________
Sign-up for RSS Updates:
Subscribe in a reader
Question

-- What is the goal of this website? Why do we share different sources of information that sometimes conflicts or might even be considered disinformation?
Answer

-- The primary goal of Stillness in the Storm is to help all people become better truth-seekers in a real-time boots-on-the-ground fashion. This is for the purpose of learning to think critically, discovering the truth from within—not just believing things blindly because it came from an "authority" or credible source.
Instead of telling you what the truth is, we share information from many sources so that you can discern it for yourself. We focus on teaching you the tools to become your own authority on the truth, gaining self-mastery, sovereignty, and freedom in the process. We want each of you to become your own leaders and masters of personal discernment, and as such, all information should be vetted, analyzed and discerned at a personal level. We also encourage you to discuss your thoughts in the comments section of this site to engage in a group discernment process.
"It is the mark of an educated mind to be able to entertain a thought without accepting it." – Aristotle
The opinions expressed in this article do not necessarily reflect the views Stillness in the Storm, the authors who contribute to it, or those who follow it.
View and Share our Images.
Curious about Stillness in the Storm?
See our About this blog - Contact Us page.
If it was not for the gallant support of readers, we could not devote so much energy into
continuing this blog. We greatly appreciate any support you provide!
We hope you benefit from this not-for-profit site
It takes hours of work every day to maintain, write, edit, research, illustrate and publish this blog.
We have been greatly
empowered
by our search for the truth, and the work of other researchers. We hope our efforts
to give
back, with this website, helps others in gaining
knowledge, liberation and empowerment.
"There are only two mistakes one can make along the road to truth;
not going all the way, and not starting." — Buddha
If you find our work of value, consider making a Contribution.
This website is supported by readers like you.
[Click on Image below to Contribute]