This episode of Cosmic Disclosure may be one of the most amazing episodes yet. The topics discussed by retired Colonel William Tompkins are not necessarily new to the program. However, with their level of similarity to the accounts of Corey Goode and past testimonies by various other whistleblowers, it becomes difficult to disprove their validity.
It is one thing when people choose to speculate about dishonesty, or to ridicule without cause. However, when it comes to actual proof that any of these testimonies are inaccurate, no one has anything substantial to offer. Tompkins, on the other hand, has documentation dating back to has time working in the Douglas think tank which verify his experiences there.
In any type of research it is important to withhold judgement and to view all information with a healthy level of objectivity. More importantly, before beginning any level of examination, it is important to evaluate ourselves to see if we are presently fit to reliably complete any objective and accurate research.
Too often, people will pursue their search for answers while being completely unaware of whether or not they are ready to receive those answers. In these types of searches, our fears can actually prevent us from seeing the truth we claim to want. We may find ourselves afraid of the change that new revelations may bring, or afraid of losing our sense of security in our familiar story of reality. Both of these can keep us from fully experiencing any revelation, no matter how significant that revelation may be.
Sphere-Being Alliance - A Special Update from Corey Goode - Briefings from Inner Earth, The Mandela Effect, and Our Present, Pivotal Opportunity
This is why at any point in our process of self-learning, some level of self-evaluation is first needed. That way we will find ourselves ready to meet any level of surprise or shock with clear vision and the courage to thoroughly consider the possibilities that confront us.
Arrival of the Spheres with William Tompkins
David Wilcock
: All right, welcome back to "
Cosmic Disclosure
". I'm your host,
David Wilcock
. I'm here with
Corey Goode
. And in this episode, we have another round of incredible disclosures from William Tompkins, our 94-year-old aerospace engineer.
This man does not have Internet access. He does not have an email address. He was completely unaware of who Corey Goode was or what he had said at the time that these tapings were done.
But yet, what he is about to tell us in this episode is, again, going to be one of the most significant things we have ever done with this show, because the amount of correlation that you are about to see here is utterly mind-blowing.
So without further ado, let's check out what Tompkins has to say. It is going to rock you. Take a look.
Solar System Lockdown
William Tompkins
: As far as our situation now today, It's been accepted that we have a number of different vehicles, which are actually planets that are hollow, that move through the galaxy to monitor good guys and bad guys, wars and no wars, people taking advantage of other people on different stars' planets, and that, as of about a year and a half ago, one of these parked just outside of the solar system.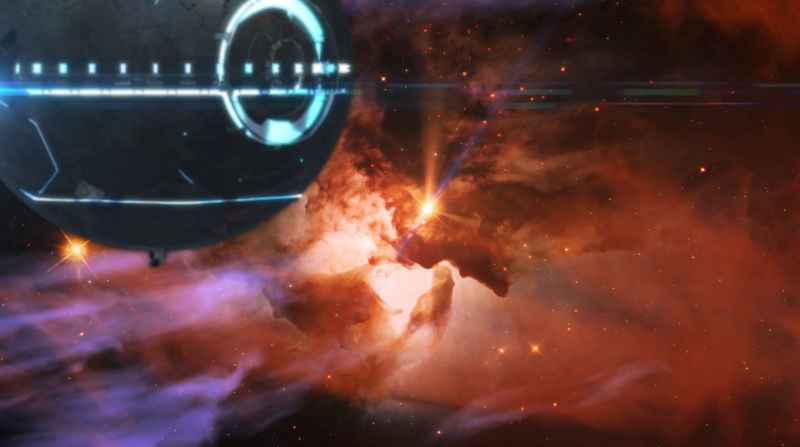 And it has been there for the past year and a half. And this vehicle is quite large, and it has over 2,000 different extraterrestrial civilization people on board as observers and as monitors.
And it's parked out there, monitoring what's been going on here since the Romans, since way before the Romans.
Cosmic Disclosure with David Wilcock and Corey Good - SSP Testimonials with William Tompkins
They have blocked the extraterrestrials who are here, are underground in the caverns, from leaving, and they're not allowing their buddies to come in.
I understand that there's two goals. One of them is to nullify the problem with the Sun.
The Sun is alive. Okay? Stars are alive. I think it's a hard time accepting this. And they have moods. And essentially, we have to go back to the . . . I'm not making this complicated, but we have to go back to the center of the galaxy.
What's going on there?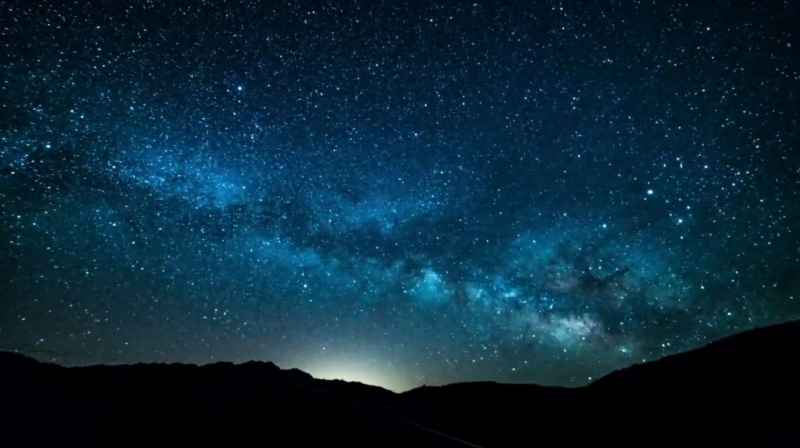 And there's not too many stars in our galaxy compared to a lot of really big ones, but all of the stars are affected in some way by the Sun.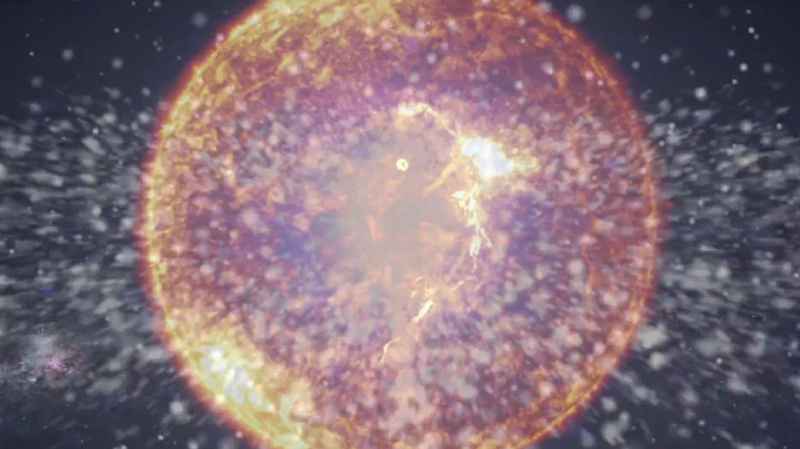 If the Sun sneezes, all of our communication – radio, electronics, everything – is affected.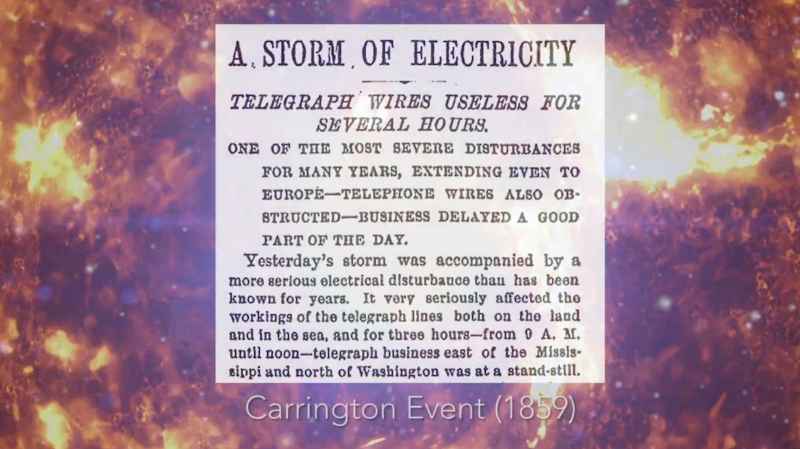 So there's this group of people, whatever you want to call them, who are attempting to primarily nullify the effects to a region, which is not just like the solar system or our star's system, but do this as a business so that the levels of catastrophes, things that cause dangers to the people and to the planet, are less.
So we can be easily affected. Our attitudes, our daily attitudes, can be changed. We can end up being a really good Republican, and for some reason we're going to change over and be the other guy.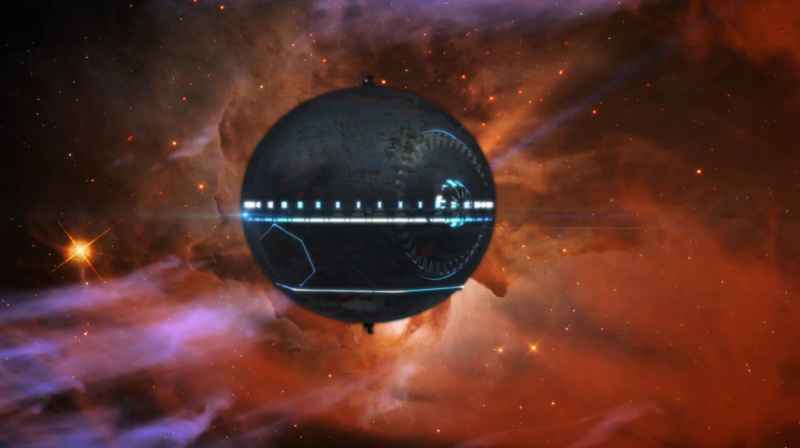 The beings that are in that sphere, they're not agreeing with the Sun. That's just one thing they're not agreeing with.
They're very concerned about Reptilians implementing situations which are not tolerable in their way of life, and that this needs to be corrected.
They must have been doing their homework long enough to where they feel that little planet Earth has had it for a long enough time, and that that needs to be corrected.
Note:

Once again, to encounter such information as that which William Tompkins and others have divulged can leave a person with many unanswered questions. We may be asking ourselves just how these events could have taken place without the public knowing about any of them. Even though this has been discussed in numerous episodes in the past, it is helpful to review in this case.
Cosmic Disclosure - William Tompkins Bio - Show Transcript, Plus Extended Commentary from Dr. Michael Salla
In programs inside Douglas and the black ops side of the United States Navy, there is a rule of secrecy that trumps human rights. Anyone caught divulging any level of secrecy may be dealt with in the harshest way. A person may have their memory wiped, or they may simply be killed, and their death made to look like a suicide. These served as successful deterrents for loose lips in these high level programs, but the one which trumped all was an overall ignorance among the operatives within these programs.

As stated in past discussions, you can't reveal what you don't know. This principle was the precise reason as to why there was no cross-talk among operatives in secret programs such as the SSP. These men had each other to discuss their own projects with and possibly a superior officer, outside of that group, there was nowhere a person could gain further information about who exactly they were working for.
David Wilcock
: All right. Well, that was very, very interesting stuff here – just so many correlations popping out all over the place. I don't even know where to begin.
Corey Goode
: Packed full of information.
David
: He starts out by talking about planet-sized objects, that it's now considered a common fact on the inside track there that there are various extraterrestrial species going around and, he said, monitoring other solar systems with these planet-sized objects.
What do you think exactly they're monitoring for?
Corey
: Apparently, there are groups that go from star to star, or star cluster to a star cluster even throughout the galaxy, that are monitoring the progress of different worlds, and they also monitor to see if there's any intervention occurring from outside groups, which . . . it would kind of be breaking like the "Star Trek" nonintervention . . .
David
: The Prime Directive.
Corey
: The Prime Directive.
David
: So he mentioned that these planet-sized objects are also looking to see if there's a war, if something unfair is taking place. So in certain cases, they might also take proactive steps to preserve that Prime Directive?
Corey
: Yes, but in a way that would not interfere openly with the inhabitants of a certain planet that they're wanting to progress on its own.
David
: So then he seems to be saying that he believes that that's happening here, that one of these spheres is taking proactive steps here.
Corey
: There's been intelligence. And I think you reported on one, I think in the '80s. One of your whistleblowers told you that one of these types of objects, a tangible sphere that was very large, came in and was cruising around the different planets.
David
: Yeah, they called it The Seeker, and it had portholes on it that were 800 miles wide when they opened up . . .
Corey
: Wow!
Sun Cruisers - with David Wilcock and Corey Goode: Slides and Commentary from the Conscious Life Expo
David
: . . . and all kinds of ships coming out. And it was dark. You couldn't really see too well inside when it opened, but it opened up like a circle.
CONTINUE READING @ discerningthemystery2000plus.blogspot.com/
_________________________
Stillness in the Storm Editor's note: Did you find a spelling error or grammar mistake? Do you think this article needs a correction or update? Or do you just have some feedback? Send us an email at sitsshow@gmail.com.
Thank you for reading.
_________

Source: http://discerningthemystery2000plus.blogspot.com/2016/10/cosmic-disclosure-with-david-wilcock_15.html
________________________________________________________________
Sign-up for RSS Updates:
Subscribe in a reader
Question

-- What is the goal of this website? Why do we share different sources of information that sometimes conflicts or might even be considered disinformation?
Answer

-- The primary goal of Stillness in the Storm is to help all people become better truth-seekers in a real-time boots-on-the-ground fashion. This is for the purpose of learning to think critically, discovering the truth from within—not just believing things blindly because it came from an "authority" or credible source.
Instead of telling you what the truth is, we share information from many sources so that you can discern it for yourself. We focus on teaching you the tools to become your own authority on the truth, gaining self-mastery, sovereignty, and freedom in the process. We want each of you to become your own leaders and masters of personal discernment, and as such, all information should be vetted, analyzed and discerned at a personal level. We also encourage you to discuss your thoughts in the comments section of this site to engage in a group discernment process.
"It is the mark of an educated mind to be able to entertain a thought without accepting it." – Aristotle
The opinions expressed in this article do not necessarily reflect the views Stillness in the Storm, the authors who contribute to it, or those who follow it.
View and Share our Images.
Curious about Stillness in the Storm?
See our About this blog - Contact Us page.
If it was not for the gallant support of readers, we could not devote so much energy into
continuing this blog. We greatly appreciate any support you provide!
We hope you benefit from this not-for-profit site
It takes hours of work every day to maintain, write, edit, research, illustrate and publish this blog.
We have been greatly
empowered
by our search for the truth, and the work of other researchers. We hope our efforts
to give
back, with this website, helps others in gaining
knowledge, liberation and empowerment.
"There are only two mistakes one can make along the road to truth;
not going all the way, and not starting." — Buddha
If you find our work of value, consider making a Contribution.
This website is supported by readers like you.
[Click on Image below to Contribute]